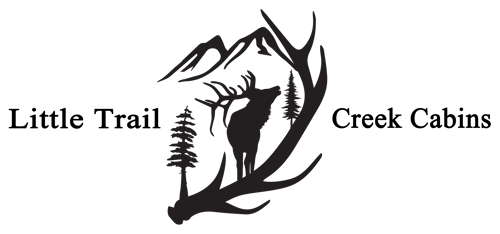 Little Trail Creek Cabins Policies and Terms of Service
RESERVATION DEPOSIT: 50% down at time of booking. Remaining 50% due a week prior to arrival.
PAYMENTS: Final payment will be due one week before check-in.
SECURITY/CLEANING DEPOSIT: Fully refundable security deposit on cabins as follows:
Homestead Cabin is $50.
Lookout Cabin is $200.
Sage Cabin is $200.
Aspen Cabin is $300.
PETS: Pets are only allowed in the cabins unattended if in a crate. We have crates available to use. No pets are allowed on the furniture. We do have sheets to cover furniture with. There will be a $50-$100 fee for pet hair on furniture. Thanks for your understanding and cooperation.
CANCELLATIONS: All cancellations (whether full or partial cancellations) must be made in writing (fax or email acceptable). Cancellations made 60 days or more from the check in date will receive a 100% refund, cancellations made less than 60 days from the check in date will receive no refund (100% cancellation fee).
Check-in: 4:00 PM Check-out: 11:00 AM
100% refund if canceled at least 60 days before arrival date. No refund if canceled less than 60 days before arrival date.
Website Terms & Conditions