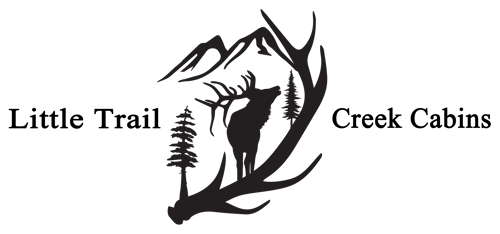 Places to eat while in the Livingston Montana Area
Whether you're looking for a quick snack, a nice meal out or simply some groceries to use in the cabins, we're certain you'll find what you're looking for in Livingston!
For Groceries & Supplies:
We recommend stopping in one of the larger gateway cities to obtain any groceries and supplies you may be in need of prior to your arrival. Cities such as Livingston or Bozeman and also Billings if you are coming in through the Beartooth Highway are recommended as they have a much larger selection to choose from.
Livingston has Yellowstone Outdoor Sports, Albertsons Grocery Store, Copper Moose specialty shop, Town and County Grocery Store and Matt's Butcher Shop. Gardiner has the Gardiner Market and the Bozeman and Billings areas both have numerous other offerings.
Montana's Rib & Chop House
Welcome to the Rib & Chop House—home of premium steaks, fresh seafood and award-winning baby back ribs, all served in a casual atmosphere.
Owned and operated by FINALLY RESTAURANT GROUP IN BOZEMAN, MONTANA, The Rib & Chop House was founded in 2001. Since our humble beginnings, we've opened numerous Rib & Chop House restaurants across the US, and we hope to continue with our fortunate success. Our ability to grow has come through our commitment to "Rocky Mountain Hospitality," a concept which incorporates a casual attitude with our high-level commitment to loyalty, safety, service, and quality food.
We take pride in bringing our great restaurant to exceptional small towns. At the Rib & Chop House, our staff is dedicated to creating extraordinary experiences that raise the bar in each of our communities. You can expect perfect execution, great food and fantastic service when you dine with us.
We hope you'll be our guests at the Rib & Chop House. We look forward to sharing a little "Rocky Mountain Hospitality" with you!
—Burke and Melissa Moran, founders
305 East Park Street
Livingston, MT 59047
Phone: (406) 222-9200
Matt's Old Fashioned Butcher Shop & Deli
Proudly Providing Locally Processed Meat Since 1996

Since 1996, Matt's has been serving the locals with food like no other. Now, in a new and improved location, not just serving sandwiches but pizza, Matt's is now growing in popularity through tourists and around-the-town talk. Come visit us or give us a call.
105 Rogers Lane
Livingston, MT 59047
Phone: (406) 222-5160
Pinky's Cafe is family owned and operated, offering creative comfort food, cooked from scratch. We pride ourselves on incredible service and a family-oriented atmosphere in our new and improved, comfortable dining setting in the heart of downtown Livingston.
Pinky's has been a staple of Livingston for over 20 years. Originally opened by Terry and Rich Ruggles, it was purchased in 2014 by Morgan and Jessica Milton. It has been a regular haunt of local artists and writers.
Morgan Milton, chef and owner, grew up on a ranch north of Roundup, Montana. Pinky's is truly a family endeavor for the Miltons. The restaurant serves beef from the ranch he grew up on and his mom, Dana makes all the bread for the restaurant.
109 South Main Street
Livingston, MT 59047
Phone: (406)222-0668
Hungry Mexican®️ Salsa & Taco Shop - Mexican Food & Salsa Manufacturing
EAT-IN/TAKE-OUT
OPEN TUESDAY-FRIDAY 11 AM TO 3PM
*Please call first to make sure we are open
206 South 11th St.
Livingston, MT 59047
Phone: (406) 570-5458
Tucked away from the wind behind Pony Express Lube Center and across from Yellowstone Sporting Goods in The Yellowstone Gateway Mall. We are now accepting credit cards!
1106 West Park Street
Livingston, MT 59047

We are located on the left side of Kenyon Noble and next to Pony Express Lube
Phone: (406) 223-0275