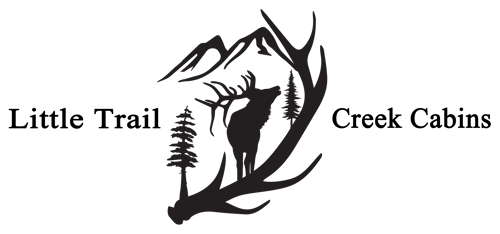 Places to eat while in the Bozeman Area
Whether you're looking for a quick snack, a nice meal out or simply some groceries to use in the cabins, we're certain you'll find what you're looking for in Bozeman!
For Groceries & Supplies:
We recommend stopping in one of the larger gateway cities to obtain any groceries and supplies you may be in need of prior to your arrival. Cities such as Livingston or Bozeman and also Billings if you are coming in through the Beartooth Highway are recommended as they have a much larger selection to choose from.
Livingston has Yellowstone Outdoor Sports, Albertsons Grocery Store, Copper Moose specialty shop, Town and County Grocery Store and Matt's Butcher Shop. Gardiner has the Gardiner Market and the Bozeman and Billings areas both have numerous other offerings.
True Montana Restaurants
True Montana establishments are older, cowboy, western styled establishments
Stacey's Steakhouse and Bar
Established in 1937, Stacey's Old Faithful Bar & Steakhouse is a casual western saloon and eatery that strives to maintain an authentic Montana experience and the traditions that make this state great. At Stacey's, you can be sure to find an honest pour, a hearty meal, country music and the love of the West — all served-up in an environment where everyone feels welcomed.
300 Mill St.
Gallatin Gateway, MT 59730
Phone: (406) 763-4425
Sir Scott's Oasis Steakhouse & Lounge
No matter what you are hungry for, you'll find a huge variety of delicious dishes to satisfy you at the Sir Scott's Oasis Steakhouse & Lounge's menu. Whether you go for a delicious Steak, Burger or a great selection of Seafood, Sir Scott's Oasis Steakhouse & Lounge's cuisine will hit the spot.
Our aged beef & seafood dishes are served in a long-running eatery with wood-paneled walls & a homey vibe.
There Is Something for Everyone at Sir Scott's Oasis Steakhouse & Lounge!
204 W Main St
Manhattan, MT 59741
Phone: (406) 284-6929
Locally owned and operated The Western Cafe of Bozeman specializes in American home cooking. Serving breakfast and lunch we are known for simple, tasty dishes like chicken fried steak and eggs, biscuits and gravy, and "Bobcat" french toast. Proudly using local products and services whenever possible, The Western embodies traditional Montana: simple food, simple environment, simple comforts. Cheers style, The Western Café is easily The Last Best Café. The Western has been in the Bozeman community for the better part of a century and intends on remaining here for years to come. In this spirit and the spirit of stewardship, we make every effort to support our local vendors and charities, as well as efforts towards community and environmental preservation.
443 East Main
Bozeman, Montana 59771
Phone: (406) 587-0436
Our Philosophy: We are an unpretentious restaurant that will make you feel welcome from the moment you walk through our doors. Our goal is to provide our customers with quality, affordable, comfort food and have a little fun along the way. We aren't reinventing the wheel at Storm Castle, just keeping it alive! All of our dishes have a quality to them that many traditional American restaurants have left behind in search of an easier, more efficient way. The casual atmosphere, eclectic music and the friendly banter of our regulars, creates an authentic cafe experience, topped off with the most flavorful meals.​
5 Tai Lane
Bozeman, MT 59715
Phone: (406) 586-0395
New Montana Restaurants
New Montana are newer style restaurants not necessarily styled towards the old, cowboy or western type establishments
Montana's Rib & Chop House
Welcome to the Rib & Chop House—home of premium steaks, fresh seafood and award-winning baby back ribs, all served in a casual atmosphere.
Owned and operated by FINALLY RESTAURANT GROUP IN BOZEMAN, MONTANA, The Rib & Chop House was founded in 2001. Since our humble beginnings, we've opened numerous Rib & Chop House restaurants across the US, and we hope to continue with our fortunate success. Our ability to grow has come through our commitment to "Rocky Mountain Hospitality," a concept which incorporates a casual attitude with our high-level commitment to loyalty, safety, service, and quality food.
We take pride in bringing our great restaurant to exceptional small towns. At the Rib & Chop House, our staff is dedicated to creating extraordinary experiences that raise the bar in each of our communities. You can expect perfect execution, great food and fantastic service when you dine with us.
We hope you'll be our guests at the Rib & Chop House. We look forward to sharing a little "Rocky Mountain Hospitality" with you!
—Burke and Melissa Moran, founders
2159 Burke Street
Bozeman, MT 59718
Phone: (406) 548-9050
In early 2002, Dave (a software engineer) made a joke that he needed to start a sushi restaurant to feed his own addiction. On June 26th of that year, Dave sold his first sushi roll out of a small corner of a fish market. By February 20th, 2003, the fish market had moved out, Dave took over the lease, and Dave's Sushi was born. That restaurant is now Bozeman's favorite laid back local sushi joint. If you're looking for plush modern trimmings and post - modern art hanging from the walls, this ain't your place. We're about amazingly fresh sushi and a friendly atmosphere modeled after the "hang-loose" style of Hawaii. So please check out our menu and stop on into our place just a couple blocks from downtown Bozeman.
115 North Bozeman Avenue
Bozeman, MT 59715
Phone: (406) 556-1351
At Plonk we strive to present a comfortable atmosphere in which people can enjoy the magical union of food, wine and music. We owe the successful synthesis of this holiest of trinities to a deep abiding love for all three of its components, and to meticulous attention to detail.
Plonk offers its clientele a stunning venue in which to congregate amongst friends, family, or business associates. We provide attentive yet relaxed service to our patrons whether they are stopping in for a quick cocktail after work, or settling into a nine course meal in our private cellar. Our music is selected from an eclectic and vast collection to perfectly compliment the mood of the moment. Finally, Plonk is blessed by original works of art produced not only to create historical resonance within our building, but with specific intent for the particular walls on which they reside.
Visit Plonk to enjoy an environment designed to engage the senses in an uncompromised celebration of the beauty of life.
29 East Main Street
Bozeman, MT 59715
Phone: (406) 587-2170
About Blackbird Kitchen:
Open for dinner every night at 5pm....come as you are! Reservations for the evening will be available seven days in advance. Can't get a reservation? Then come as a walk-in! The Barside is now open for walk-ins starting at 4:30pm with happy hour from 4:30-5:30 every night.
Regular menu items include salads, wood-fired vegetables, pizzas, and specials. Wine lovers will enjoy our hand-picked list of our favorite wines by the bottle or glass. And if you're into beer...well...so are we.
Walk ins always welcome. Reservations available at Blackbirdkitchen.com
140 East Main Street
Bozeman, MT 59715
Phone: (406) 586-0010
INSPIRED AMERICAN CUISINE
Located in historical downtown Bozeman, we are a neighborhood restaurant featuring local and seasonal Inspired American Cuisine, in a friendly and warm atmosphere. Join friends after a long day of skiing at Bridger Bowl or after work.*
*Dinner reservations highly recommended.
5 West Mendenhall Street
Bozeman, MT 59715
Phone: (406) 577-2003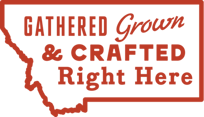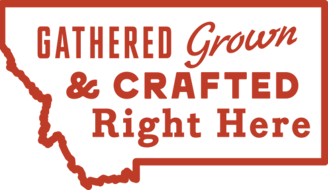 Featuring a creative upscale-casual menu sourced with fresh, local ingredients handmade from scratch every day, and drinks from Montana's finest craft breweries and distilleries in a vibrant and lively gathering place.
For Montana, By Montana. Ale Works proudly supports a resilient local food system that helps preserve our rural Montana landscapes and way of life. We enrich the Montana spirit by sustaining local farmers, ranchers, brewers, distillers, and culinary craftsmen, nourishing residents, travelers, students, families, and organizations. Ale Works is a uniquely Montana place to gather and share.
611 East Main Street
Bozeman, MT 59715
Phone: (406) 587-7700
Bridger Brewing - Bozeman MT
Bridger Brewing's flagship location is on Bozeman's south side across from the campus of Montana State University. Stop in for the best beer in town and award-winning, hand-made pizzas, salads, appetizers and desserts. Ingredients are sourced close to home when possible and dough is made fresh daily from Wheat Montana flour.
1609 S 11th Ave
Bozeman, MT 59715
Phone: (406) 587-2124