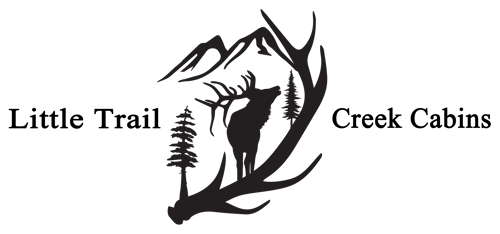 Live Music Venues for your entertainment while in the Gardiner/Yellowstone National Park Area
Looking for something to do in the evening? There are several live music venues within a 30-minute drive of our cabins! We're certain you'll find what you're looking for in the Gardiner, Emigrant and Livingston areas!
(You can click on any image to be taken to their website)
All ages are welcome to Old Saloon events. Ages 10+ require a ticket.
210 Railroad Lane, Emigrant, MT
Mailing: P.O Box 937, Emigrant, MT
Call: (406) 333-4482
Reds Blue Goose Saloon - Live Events
Live Music, Weather Permitting
206 Park Street, Gardiner, MT

Call: (813) 484-4090
Pine Creek Lodge - Live Events
Tickets are not transferable. Concerts go on rain or shine. If the show goes on as scheduled, tickets are non-refundable. All purchases are final.
There is no Re-Entry and Absolutely No Outside Food Or Drink
Kids 12 and under are free, 13 and older require a full price ticket.
2496 East River Road
Livingston, MT 59047
Call: (406) 222-3628
Chico Saloon - Live Events
Weekends in the Chico Saloon is where the action happens with music that gets your feet tapping. Nightlife at the resort ranges from bands that bring out the cowboys and the jitterbugs, to cover songs that keep everyone singing along with lyrics that always bring back memories of the best of times. Serving casual food from the Poolside Grille, in the saloon or in the family-friendly café, guests enjoy the valley's best burgers and freshest salads from the geothermal gardens here at the resort.
Music Ranch Montana - Live Events
Music Ranch Montana is a unique venue in beautiful Paradise Valley, just 9 miles South of Livingston, MT
Quality sound can be enjoyed no matter where you choose to sit, with a line array sound system inside & 4 perfectly positioned large speakers built into dormers.
For more information on our dances & shows please contact us.
4664 Old Yellowstone Trail North
Livingston, MT 59047
Call: (406) 222-2255
Tim Montana
Whether he's performing onstage with ZZ Top in front of a crowd of thousands, kicking it with his friend Dave Grohl at a Foo Fighters gig or racing ATVs with extreme-sports star Travis Pastrana, Tim Montana has a knack for always being in the right place at the right time. But don't chalk it up to luck. Rather, it's Montana's innate talent, unrelenting hustle and magnetic charisma that have made the country-rock singer-songwriter a dude that everyone — from the famous to the blue-collar — wants to be around.